This is an archived article and the information in the article may be outdated. Please look at the time stamp on the story to see when it was last updated.
SAN DIEGO — Authorities were on the lookout Tuesday for an unidentified man believed to have murdered two transients in Bay Park and Ocean Beach — setting the body of one of them on fire — and wounded a third within a 24-hour period.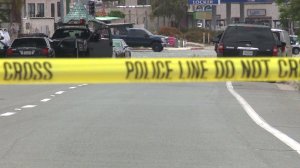 The body of the first victim, 53-year-old Angelo De Nardo of San Diego, was found in flames in an open area off the 2700 block of Morena Boulevard shortly after 8 a.m. Sunday, according to police.
Witnesses to the attack told investigators they saw a man running across nearby Interstate 5, carrying a gas can.
Read More: 3 grisly attacks that left 2 homeless men dead, 1 injured are connected
An autopsy determined that De Nardo had been killed prior to being set ablaze, Lt. Manny Del Toro said. The cause of death was not released.
Shortly before 5 a.m. Monday, a second homeless man was found bleeding from stab wounds to his upper body in the 3700 block of Greenwood Street, near Valley View Casino Center in the Midway district. He was hospitalized in critical condition.
Less than 90 minutes later, another transient was found dead in the 2500 block of Bacon Street, in a coastal neighborhood about three miles from the scene of the second attack. His name has not been released.
Surveillance cameras at a convenience store near the site of the initial killing captured grainy images of a man believed  to be the perpetrator.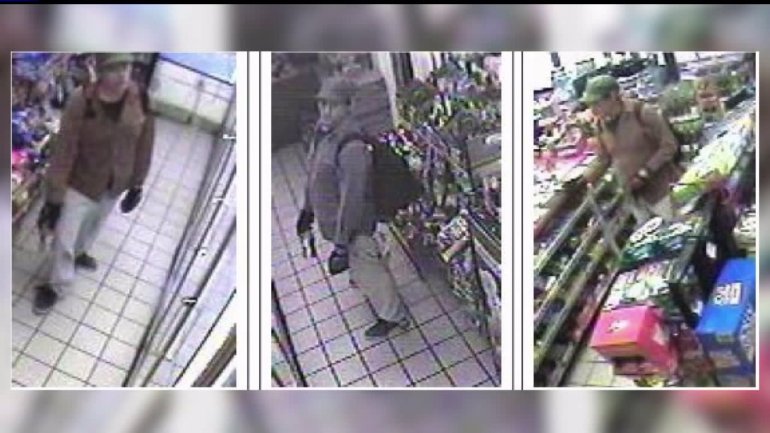 Anyone with information about the case was asked to call San Diego County Crime Stoppers at 888-580-8477 or contact the agency online at sdcrimestoppers.org. Tipsters may remain anonymous and could be eligible for a reward of up to $1,000.