This is an archived article and the information in the article may be outdated. Please look at the time stamp on the story to see when it was last updated.
SAN DIEGO – Hollywood is making its way to America's Finest City, as a new motion picture production company launches its headquarters in Del Mar.
CEO of Zakir Pictures LLC, Samir Zakir said their office is under renovation so he won't reveal the location but it's walking distance from the beautiful L'Auberge Hotel.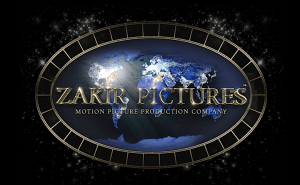 "What we are doing is bringing the actually industry of motion pictures from Hollywood to San Diego," said Zakir.  "Our headquarters are not going to be revealed until summer because we don't want press contacting us until we are ready to send out our press releases."
Born and raised in San Diego, Zakir said he's in discussion with some of the industry's top movie distribution companies including, Lionsgate, 20th Century Fox, Universal and Paramount Pictures.
His goal is to produce 10 box office films, five of which are already in the works this year.  He also says he is in negotiations with some A-list actors including Angelina Jolie and Catherine Zeta-Jones.
"I'm stoked, my dream for the first time is coming true," said Zakir.  "I've wanted to do since I was two years old."
Zakir wanted to produce the majority of his films across the county and hopes to boost San Diego's economy.
"We are utilizing the entire city, our oceans, our beaches, our hotels, and our restaurants," said Zakir.
The 22 year-old is also learning from the best.  His relative was the writer of the multi-award winning film "The Kite Runner."  He can only hope his films are just as successful.
"I would love if San Diego would go out and support my film projects.  They are so inspiring and they have incredible messages," said Zakir.