This is an archived article and the information in the article may be outdated. Please look at the time stamp on the story to see when it was last updated.
SAN DIEGO – HIV patients are speaking out against Blue Cross of California over a change in coverage that allegedly bars them from using local pharmacies to get their medications.
"It's ridiculous, I think it's the worst thing they could do to a person living with HIV," said HIV patient Jay Conner.
Starting in March, HIV and AIDS patients under the program will be receiving their medications via mail and not through their local pharmacy.
A consumer watchdog filed a class action lawsuit in San Diego's Superior
Court alleging Blue Cross of California is discriminating against HIV and AIDS patients with its new program.
"If my medicine is coming to my house and the people that live with me are there to receive it, that's my privacy being violated," said Conner, who isn't currently covered by Blue Cross of California and still has the option to visit her pharmacist under her insurance.
"For some people living with HIV, outside of their doctor, the pharmacist is probably the only person that they have to talk to about HIV. To take that away, they might as well just take the meds all together," said Conner.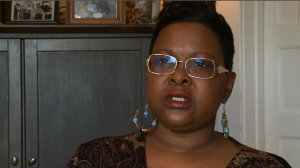 The insurance company responded with a statement:
"Beyond the cost savings and confidentiality this provides members needing these specialty drugs, evidence-based research shows that the specialized clinical care provided by the specialty pharmacies is associated with patients being more likely to take critical prescription drugs as directed."
Company officials also said a growing number of patients under their plan already get their medications mailed to them.