This is an archived article and the information in the article may be outdated. Please look at the time stamp on the story to see when it was last updated.
Here's another reason to be annoyed at hipsters: They're driving up the price of beer.
A recent study has found that the price of low- and mid-range beers has been climbing at U.S. bars and restaurants. And the guy who oversaw the study for Massachusetts-based research firm Restaurant Sciences said he thinks the popularity of Pabst Blue Ribbon could be the cause.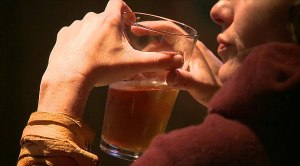 "While all the attention has been on craft beers, the price of mainstay brands in the mid-price tier have risen more dramatically," Research Sciences President Chuck Ellis said.
Pabst Blue Ribbon, a low-cost beer that has become a popular choice of the bearded, skinny-jeans wearing crowd, is a key reason the price of sub-premium beers has climbed 6.8% in the last seven months, Ellis told the New York Daily News.
"I believe the single biggest driver in sub-premium beer price increases is indeed specifically PBR," Ellis said. "It has become quite fashionable."
Ellis reached that conclusion after his researchers tracked beer prices at 500 bars and restaurants. While the price of expensive craft beers also climbed, they did so at half the rate of beers like PBR, Research Sciences reported.