This is an archived article and the information in the article may be outdated. Please look at the time stamp on the story to see when it was last updated.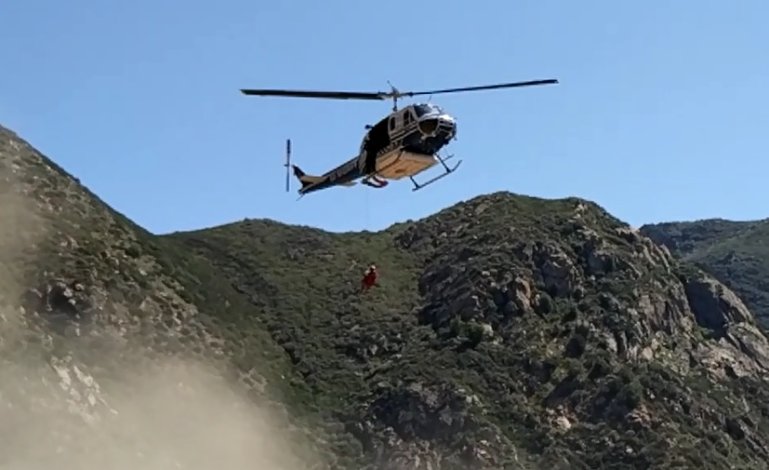 RAMONA, Calif. — A woman who was hiking the Three Sisters Falls trail in San Diego's Back Country had to be rescued by helicopter Saturday afternoon when she became overheated and too weak to continue, according to Cal Fire officials.
Emergency crews responded shortly after 12:30 p.m. to the trail head off Boulder Creek Road in the Cleveland National Forest east of Ramona and southwest of Julian, according to Battalion Chief Jason Malneritch.
"She was hiking back up to the rope section with three other hikers when she became too weak to continue,"  Malneritch said. "It appeared to be heat-related symptoms."
San Diego County Fire Copter 10 performed the hoist extraction after the Sheriff's ASTREA helicopter found her on the trail, according to Malneritch.
The woman, whose name and age were not released, was airlifted to an ambulance on the ground nearby. She was treated at the scene and refused to be taken to a hospital.
No one else was injured and the entire operation took about an hour, Malneritch said.