This is an archived article and the information in the article may be outdated. Please look at the time stamp on the story to see when it was last updated.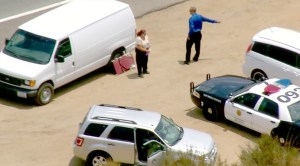 SAN DIEGO — A woman's body was found in the San Pasqual area Friday, about five miles east of the San Diego Zoo Safari Park, police said.
A hiker discovered the body on the Clevenger Canyon Trail off San Pasqual Valley Road at about 9:45 a.m., San Diego police said.
Technicians from the San Diego County Medical Examiner's Office were summoned. They would identify the woman and determine how she died, San Diego police Officer Frank Cali said.