This is an archived article and the information in the article may be outdated. Please look at the time stamp on the story to see when it was last updated.
SAN DIEGO — Gusty west winds were expected to bluster through the mountains and deserts of San Diego County starting Sunday afternoon, forecasters said.
The National Weather Service scheduled a wind advisory for the mountains and deserts to take effect at 3 p.m. and extend until 3 a.m. Monday.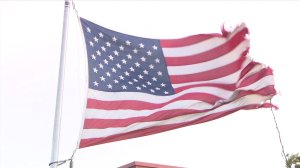 During the advisory period, areas of west winds of 15 to 20 mph are expected with gusts of up to 45 mph near mountain ridge tops, along desert mountain slopes and extending into adjacent desert areas, according to meteorologists.
"A trough of low pressure near the West Coast will maintain stronger onshore flow with areas of gusty west winds for the mountains and deserts for late this afternoon through late tonight," according to the NWS advisory.
"Periods of gusty west winds will continue through Tuesday night."
Blowing sand and dust in the deserts could cause reduced visibility, and the winds could make driving difficult especially for motorists in high-profile vehicle, according to the weather service. Drivers were advised to use extra caution.