This is an archived article and the information in the article may be outdated. Please look at the time stamp on the story to see when it was last updated.
SAN DIEGO – Patient care workers at the University of California's medical centers plan to stage a two-day strike next week, but the number taking part will be decided Monday in Sacramento County Superior Court.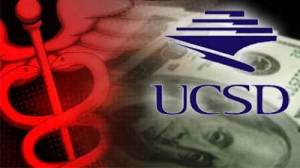 A judge is expected to rule on a request for a temporary restraining order limiting the number of workers who may take part in the walkout. According to UC officials, the focus is on workers considered essential for patient care.
The union representing nearly 13,000 patient healthcare workers has notified UC that it plans to strike over contract issues from 4 a.m. Tuesday to 4 a.m. Thursday. Several thousand others could participate in a "sympathy strike" Tuesday.
The healthcare workers — who are covered by the American Federation of State, County and Municipal Employees — include vocational nurses, respiratory therapists and pharmacy technicians. The strike is planned for all five UC medical centers: in Los Angeles, Irvine, Sacramento, San Diego and San Francisco.
The facilities will do everything possible to ensure the safety of patients, John Stobo, UC senior vice president for health sciences and services, said in a statement Friday — adding that a walkout could affect care and cost the system up to $20 million.
"If union members are as concerned with patient safety as they claim, why strike?" he said. "How does that help anyone?"
A strike could cause delays in chemotherapy treatments, cause backups in emergency rooms and force the diversion of burn victims to other facilities, UC said. Health officials already have started canceling elective surgeries.
Union officials said they have their own contingency plan and would maintain minimal staffing in certain areas of the medical centers. As part of the plan, dozens of respiratory therapy workers could be exempted from participating in the strike. The union also has created a patient protection task force to cover emergency situations at the hospitals.