This is an archived article and the information in the article may be outdated. Please look at the time stamp on the story to see when it was last updated.
CHARLOTTE, NC – Trader Joe's stores on the West Coast have issued a voluntary recall on two types of hummus due to Listeria concerns.
The company's recall includes hummus sold in Washington, Oregon, California, Idaho, New Mexico, Utah and Arizona. There are other states around the U.S. included in the recall.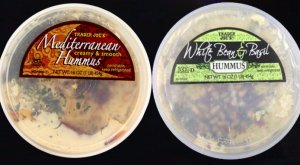 The two hummus types are Trader Joe's Mediterranean Hummus (SKU 90642) and Trader Joe's Hite Bean & Basil Hummus (SKU 91107). The containers have "use by" dates of December 15, 2016 and plant identification code "C."
Hummus containers with the plant "J" code are okay to consume, company officials said.
Listeria monocytogenes can cause serious and sometimes fatal infections in young children, frail or elderly people, and others with weakened immune systems, the FDA says. Symptoms of listeriosis vary, but usually include fever, muscle aches, stiffness, abdominal pain and diarrhea.
Trader Joe's officials said either throw away the hummus or return it for a refund. Anyone with questions can call 626-599-3817.
Sabra Dipping Co. also issued a voluntary recall of some hummus products over possible listeria contamination in mid-November.