This is an archived article and the information in the article may be outdated. Please look at the time stamp on the story to see when it was last updated.
WASHINGTON – Health and Human Services Secretary Kathleen Sebelius on Wednesday apologized that the new healthcare website has been a "miserably frustrating experience for way too many Americans" and told a congressional panel she was accountable for the failings while promising they were "fixable."
"Problems are being solved. But we know that we don't have a fully functioning system that consumers need and deserve," she said. "We're still at the beginning of a six-month open enrollment which extends through the end of March. And there's plenty of time to sign up."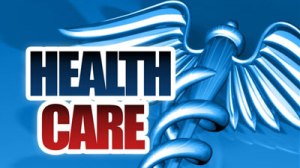 Even as Sebelius said she was as "frustrated and angry as anyone" with the flawed launch of the online marketplaces, she defended President Obama's healthcare law, saying that "by any fair measure" it was "working for millions of Americans." She also said she would not support delaying a penalty for Americans who do not have health insurance, as many lawmakers, including Democrats, have called for.
"Millions of Americans are clearly eager to learn about their options and to finally achieve healthcare security made possible by the Affordable Care Act. And my commitment is to deliver on that promise," she said.