This is an archived article and the information in the article may be outdated. Please look at the time stamp on the story to see when it was last updated.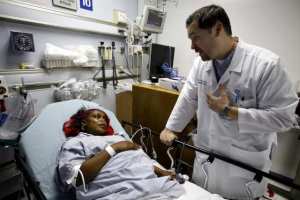 ESCONDIDO, Calif. — Palomar Health became the first healthcare system in California to join the Mayo Clinic Care Network, the organizations announced Wednesday.
The arrangement will give Palomar patients access to the network's experts and medical resources. Physicians and specialists in the two organizations will also be able to collaborate, according to the announcement.
"To fulfill our goal of being the leader of integrated health care in the region, it is important that we seek new ways to enhance our quality of patient care," said Michael Covert, the president and CEO of Palomar Health. "Today, we made huge strides towards that goal through collaboration with the Mayo Clinic. Now, Palomar Health is able to bring the knowledge and expertise of world-renowned care, right here to our community."
The Mayo Clinic Care Network was founded in 2011, so the Rochester, Minn.-based organization could share its knowledge and expertise.
Among other things, Palomar physicians will be able to consult online with Mayo Clinic specialists regarding patient care issues.
Palomar Health operates Palomar Hospital in Escondido, Pomerado Hospital in Poway, a nursing facility in Poway, and express care practices in Escondido, Rancho Penasquitos, San Elijo Hills and Temecula.