This is an archived article and the information in the article may be outdated. Please look at the time stamp on the story to see when it was last updated.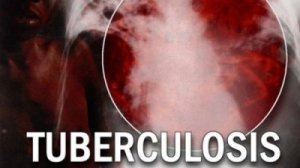 OCEANSIDE, Calif. — A person at a middle school in Oceanside tested positive for tuberculosis and may have exposed students and employees earlier this year, the San Diego County Health and Human Services Agency announced Friday.
The potential exposure at Jefferson Middle School occurred between Feb. 4 and April 26, according to the HHSA.
"Symptoms of active TB include persistent cough, fever, night sweats and unexplained weight loss," said Dr. Wilma Wooten, the county's public health officer. "TB usually requires many hours of close, indoor contact to spread to others, so most people who are exposed in classrooms do not get infected or develop the disease."
According to the HHSA, tuberculosis is treatable with medication, but it's important to identify who's been sickened so that transmissions to others can be prevented.
The county has scheduled free testing May 21 for students and staff who may have been exposed. The testing will take place at the school at 823 Acacia Ave. People can also be tested by their own doctors.
So far, 31 cases of TB have been reported in San Diego County this year. Last year, there were 234 cases, according to the HHSA.