This is an archived article and the information in the article may be outdated. Please look at the time stamp on the story to see when it was last updated.
SAN DIEGO – Dr. Oz accused a San Diego company of falsely using his name and image to sell one of the hottest diet supplements on the market.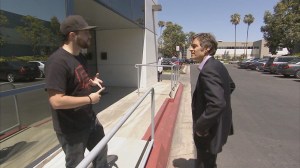 In an episode that recently aired, Dr. Oz flew to San Diego to confront the owners of TARR, Inc. for using his image and selling a product, known as Miracle Garcinia Cambogia, that he said was not pure enough to really help consumers.
Dr. Oz posted ConsumerLab.com's test results of Miracle Garcinia Cambogia and other products on this website, along with a statement.
After the confrontation, TARR, Inc.'s owner Nathan Martinez sent Fox5 a statement.