This is an archived article and the information in the article may be outdated. Please look at the time stamp on the story to see when it was last updated.
SAN DIEGO – People purchasing insurance on their own in the new health insurance exchanges created by the Affordable Care Act can find out what it'll cost them by using this subsidy calculator.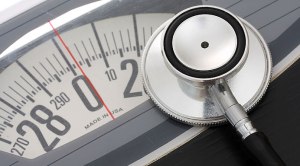 Every American, with a few exceptions, will be required to have health insurance of some form by 2014 or be fined.
Every three out of five Americans in 2014 will have employer-provided insurance and another 12 percent will have Medicaid or Children's Health Insurance Program, the Congressional Budget Office said.  These Americans will not be impacted by the Obamacare, the office said.
Those without insurance are able to shop for private insurance through health insurance marketplaces or "exchanges." California residents can apply online through Covered California.
[protected-iframe id="e1206f7eea47997d6fab53628dc36fdc-41640027-41313372″ info="http://kff.org/wp-content/themes/vip/kff/static/subsidy-calculator-widget.html" width="100%" height="1000″ frameborder="0″]
Open enrollment runs between October 1 and ends March 31, although the cut-off date for plans starting January 1 is December 14.
Experts suggest taking time to shop around for the policy that will work best for you.