This is an archived article and the information in the article may be outdated. Please look at the time stamp on the story to see when it was last updated.
SAN DIEGO – California is currently experiencing a whooping cough epidemic, according to the California Department of Public Health.
According to officials with the county public health office there have been 667 confirmed cases of whooping cough in 2014 in San Diego County.
There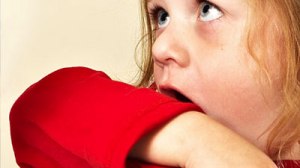 were only 89 cases reported during the same time last year and a total of 431 in 2013. Whooping cough reports hit a record high in 2010 with 1,179 cases.
'This is not unexpected, we know that this will happen every 3-5 years," said Dr. Wilma J. Wooten, County public health officer.
Health officials said whooping cough epidemic usually happens in cycles.
"Unlike some of the other vaccines, when you get a pertussis vaccine, while its good within the first year … the effectiveness is very high … that effectiveness decreases in the years thereafter. Overall those people who were vaccinated are not as protected as when they first got the vaccine," said Dr. Wooten.
Symptoms vary by age but include a cough and runny nose for one or two weeks. The cough then worsens and many may experience rapid coughing spells that end with a "whooping" sound.
In infants, symptoms may not include an apparent cough, but could include episodes in which the child's face turns red or purple.
Despite the vaccine not being full proof, Dr. Wooten advises that it is the best defense against getting the cough.
The Centers for Disease Control and Prevention recommends the following vaccination schedule:
Young children need five doses of DTaP by kindergarten: at 2 months, 4 months, 6 months, 15 to 18 months and 4 to 6 years.
All students entering 7th grade need proof of a whooping cough booster immunization (Tdap).
A Tdap booster is recommended for pregnant women during their third trimester of each pregnancy, even if they got a booster before becoming pregnant.
One dose of Tdap is recommended for adults 19 years of age and older who did not get Tdap as an adolescent.
According to Dr. Wooten, whooping cough is a bacteria, and it is possible to get it again, even with the vaccine.
"We do know that the vaccine is safe. We know it is affected particularly in the first year after it's administered but the effectiveness does decrease each year thereafter," said Dr. Wooten.
All of the new pertussis cases reported at the following locations were up-to-date for their age on immunizations, except for the cases noted:
An 11-year-old who was not up-to-date with immunizations at Wangenheim Middle School in the San Diego Unified School District.
An 11-year-old who was not up-to-date with immunizations at Meridian Elementary School in the Cajon Valley Union School District.
A 12-year-old at Pershing Middle School in the San Diego Unified School District.
A 14-year-old at Twin Peaks Middle School in the Poway Unified School District.
A 16-year-old at Charter School of San Diego.
A 16-year-old at Santana High School in the Grossmont Union High School District.
An individual at Tierra Bonita Elementary School in the Poway Unified School District.
For more information about whooping cough and ongoing vaccination clinics, call the HHSA Immunization Branch at (866) 358-2966, or visit www.sdiz.org.