This is an archived article and the information in the article may be outdated. Please look at the time stamp on the story to see when it was last updated.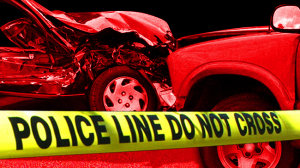 PALA, Calif. — A head-on collision on a rural North County highway early Wednesday killed a 30-year-old San Diego man and left three other people seriously injured.
The accident occurred shortly after 2:30 a.m., when a westbound 2011 Toyota Corolla struck an oncoming 2008 Mitsubishi Galant on State Route 76, about a mile west of Pala Mission Road, according to the California Highway Patrol.
The unrestrained driver and sole occupant of the Toyota died at the scene of the wreck, CHP Officer Mike Martinez said. His name was withheld pending family notification.
Medics took the other motorist, a 50-year-old woman from San Jacinto, to Palomar Medical Center in Escondido along with a 42-year-old man and 56-year- old woman who had been riding in her car. The three, all of whom had been wearing seat belts, suffered severe injuries in the crash, Martinez said.
It was not immediately clear who was to blame for the accident, which forced the closure of the roadway in the area until shortly before 6 a.m., the CHP reported.