This is an archived article and the information in the article may be outdated. Please look at the time stamp on the story to see when it was last updated.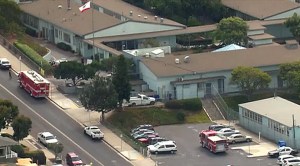 SAN DIEGO — A hazardous materials crew was called to Sunset View Elementary School Thursday to investigate a white powder found outside the school, police said.
A neighbor reported finding the white powder outside the school, located at 4365 Hill Street in Ocean Beach, to a school custodian at about 9:15 a.m., San Diego Fire-Rescue Department spokeman Maurice Luque said. The custodian then called school police, who contacted San Diego police and the Fire-Rescue Department's hazardous materials team, Luque said.
The hazardous materials experts determined that the white powder was unbleached flour and was not dangerous.