This is an archived article and the information in the article may be outdated. Please look at the time stamp on the story to see when it was last updated.
SAN DIEGO -- Animal control officers spent hours Wednesday trying to remove a hawk from a store in Golden Hill.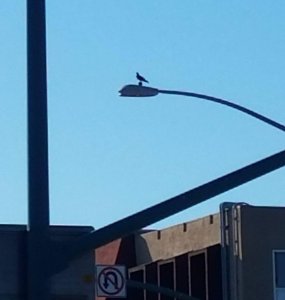 The large bird has been flying around inside Krisp Beverages + Natural Foods in the 2500 block of C Street since early Wednesday morning or late Tuesday night, a store employee told FOX 5.
On Thursday, an animal rescue team made numerous attempts to try to catch it. Justin Coomes told FOX 5 that the hawk finally made it's way out of the store around 5 p.m.