This is an archived article and the information in the article may be outdated. Please look at the time stamp on the story to see when it was last updated.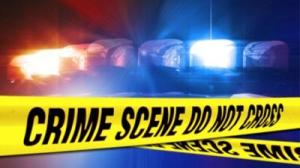 SAN DIEGO – Hate crime across the nation and in San Diego has decreased, according to a new FBI report.
Nationally, the number of reported hate crimes has gone down by 406 incidents equating to a 16 percent drop, FBI statistics show.   In 2010 there were 6,628 incidents compared to 6,222 in 2011.
The number of cases has dropped locally as well.  San Diego County has experienced a 14 percent decrease from 49 in 2010 to 42 in 2011, according to the FBI.
"To be classified as a hate crime, you have to have in part or whole a motivation to commit that crime based on someone's race, religion, sexual orientation, national origin or ethnicity," said FBI special agent Darrell Foxworth.
Nationally, 47 percent of all hate crimes were committed based on someone's race, whereas in San Diego that number was just 19 percent.
The largest number of hate crimes in San Diego was attributed to sexual orientation at 42 percent compared to 21 percent nationally.
Religion is the third most popular form of hate crime, both nationally at 20 percent and locally at 26 percent.