This is an archived article and the information in the article may be outdated. Please look at the time stamp on the story to see when it was last updated.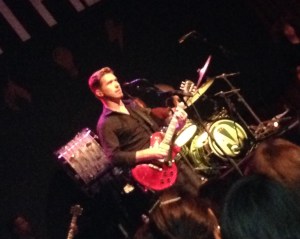 SAN DIEGO – Confessions of a Hanson fan: At age 12 my walls were covered with posters of Zac, Taylor and Isaac, their CD was on constant repeat in my boom-box and I wore a Hanson t-shirt in a middle school yearbook photo.
Fast forward to 2013: I went to my first Hanson concert Tuesday night at the San Diego House of Blues. The Anthem World tour will be making stops in Canada, the UK, Germany and Switzerland, among others.
I don't care what people have said or will say about the band: they put on as upbeat of a show as I would have expected back in 1997. The crowd was mostly reflective of myself: women in their 20's and 30's who will always be "teenyboppers" at heart. But surprisingly a lot of men were also there and (whether or not they planned to) seemed to be really enjoying it.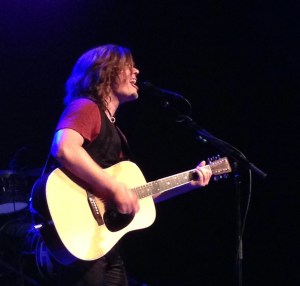 The group is still as endearing as they were back then. You get the feeling they're as appreciative of the fans that have stuck with them, as the fans are that they're still getting serenaded with "MMMBop." The encore song "If Only" was probably my favorite performance of the night.
I remembered almost all of the lyrics from the music off the popular "Middle of Nowhere" album and found myself jumping and swaying with the crowd. The songs I didn't know still had me dancing along. The new music has even made me curious about their new album, which until last night I didn't know they had.
No matter how old you get it seems you'll never forget the music that was the soundtrack to your childhood. Attending the concert was perhaps living out my pre-teen dreams once and for all, but if their show comes around again… I'll be there.