This is an archived article and the information in the article may be outdated. Please look at the time stamp on the story to see when it was last updated.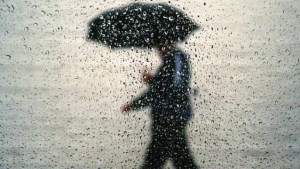 SAN DIEGO – A winter storm brought gusty wind and snow to parts of San Diego County's mountains today and rain elsewhere in the county, meteorologists said.

Snow and icy roads were predicted for Interstate 8 between Alpine and Jacumba, and the National Weather Service suggested emergency travel only towards El Centro. The NWS scheduled a winter storm warning from 10 a.m. to 10p.m., for mountain areas of East and North County.
By mid-afternoon, about 1-2 inches of snow had fallen on Palomar Mountain in areas of about 4,700 feet, according to the county Department of Public Works, which dispatched three employees to plow. Snow chains were not required on the mountain.
North of Los Angeles, snow briefly closed both the Tejon and Tehachapi passes, leaving only U.S. 101 through Ventura and Salinas open for delayed road travel between San Diego and Northern California. CHP units began to allow packs of vehicles to travel slowly over both passes during the noon hour.
At midday, Interstate 15 towards Las Vegas had freezing rain at Cajon Pass, and snow flurries at Mountain Pass, near the Nevada line.
Snowfall was expected to grow heavier this afternoon, NWS forecasters said. Precipitation was expected to decrease from north to south tonight.
Between 2 and 4 inches of snow could accumulate at altitudes greater than 3,500 feet, and up to 8 inches could fall in areas above 5,000 feet. Even more snow may fall at Mt. Laguna and peaks around 7,000 feet, according to the NWS.
Interstate 8 has three summits above the 4,000-foot level in East County, and the freeway towards Arizona is frequently restricted to chains and 25 mile-per-hour traffic, or closed, in such weather. Heavy winds were noted at midday, but the road was clear, CHP officers said.
A gust of 70 mph was recorded at 1 p.m. on Volcan Mountain and a 60 mph was gust was reported from Harrison Park around 8:20 a.m., the NWS reported.
Areas of west winds between 20-30 mph, with gusts of up to 60 mph are expected to continue through tonight, forecasters said. Blowing snow and fog could reduce motorists' visibility.
The NWS advised mountain residents and travelers to be prepared for hazardous winter weather and possible road closures, and to carry tire chains, extra food and water, clothing and a flashlight, if possible.
"Significant amounts of snow are forecast that will make travel dangerous," the winter storm warning stated. "Only travel through the mountains in case of an emergency."
Forecasters also expected the strong gusty winds of 20-30 mph with gusts of up to 60 mph to continue through tonight in the deserts, according to the NWS.
Gusts of 45 mph were recorded in In-Ko-Pah, and of 40 mph in Borrego Springs this afternoon, according to the NWS. A high wind warning is in effect for desert areas through 4 a.m. Sunday.
The desert winds could also impact drivers, especially those with high-profile vehicles, and could blow debris and broken tree limbs into the roadway, forecasters said.
The storm also brought rain showers along the coast and in the valleys, according to the NWS. As of 1 p.m., .12 inches of rain had fallen in Fallbrook and .05 inches were reported in Oceanside.