This is an archived article and the information in the article may be outdated. Please look at the time stamp on the story to see when it was last updated.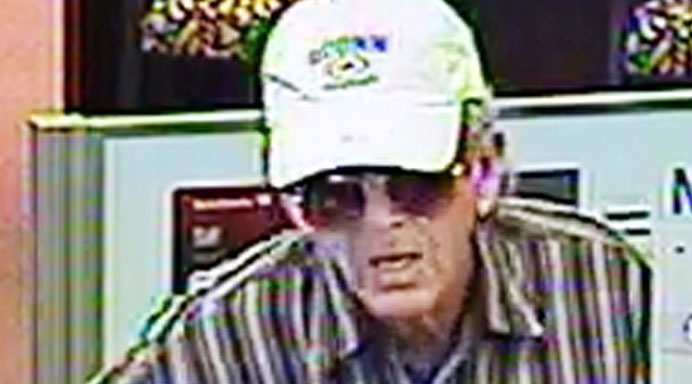 RAMONA, Calif. — An elderly man armed with a gun used a demand note during a bank robbery in Ramona Thursday, investigators said.
The heist at the Bank of America branch office in the 1400 block of Main Street in Ramona was reported shortly before 11:30 a.m., sheriff's Lt. Andrea Arreola said.
The bandit fled with an undisclosed amount of cash. He was described as an unshaven, gray-haired, white man who appeared to be about 70. He was dressed in jeans and a black-and-gray shirt with vertical stripes on it, the lieutenant said.
Anyone with information about the robbery has been asked to call the FBI at 858-320-1800 (option 2) or Crime Stoppers at 888-580-8477.  Callers can remain anonymous.