This is an archived article and the information in the article may be outdated. Please look at the time stamp on the story to see when it was last updated.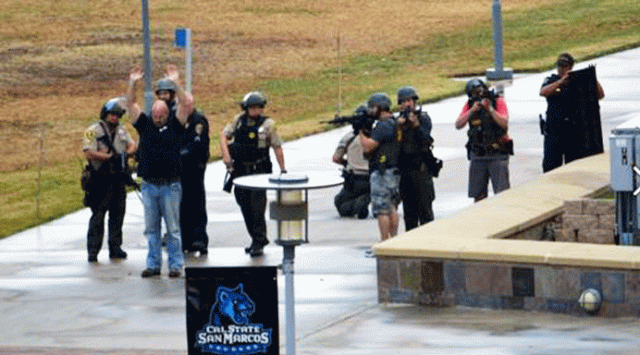 SAN MARCOS, Calif. — Cal State University San Marcos was locked down Wednesday after a man carrying an umbrella caused a gun scare.
Students and faculty were ordered to take shelter around 9 a.m. after San Diego County Sheriff's Department received a report that a bald white man wearing a black shirt and jean was seen carrying a possible rifle.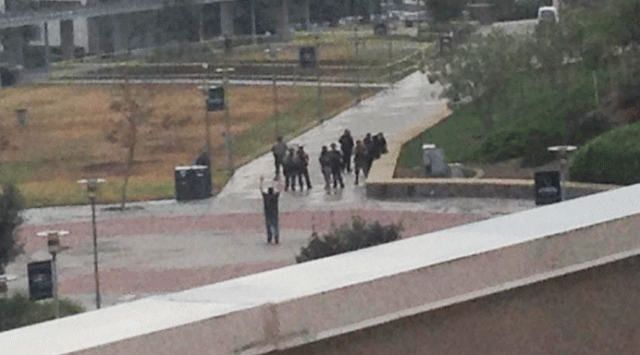 Campus police said they located the man shortly after 9 a.m. He was carrying an umbrella, not a weapon, a sheriff's spokesperson said.
A teacher at the campus told Fox5, the man realized he fit the description, called the police and "had to walk outside with his hands up."
The campus lockdown was lifted around 9:30 a.m.
A neighbor the man shared pictures of the incident with Fox 5, one of a close up of the umbrella wrapped in a twisted sleeve.
Fall classed begin at the university on Monday, but about 400 students were on campus Wednesday for orientation activities, school officials said.