This is an archived article and the information in the article may be outdated. Please look at the time stamp on the story to see when it was last updated.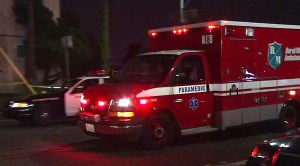 SAN DIEGO — A 36-year-old man was hospitalized Wednesday after being shot in the chest at close range in San Diego's Rolando neighborhood, but he was expected to survive, police said.
The man was shot at an apartment in the 3600 block of Billman Street about 10 p.m. Tuesday, according to San Diego police.
He told investigators a man in his 20s entered the residence through the front door and shot him with a small caliber revolver, then fled, police said, noting the gunman was accompanied by a woman in her 20s who also fled following the gunfire.
The motive was under investigation. Police said it did not appear to be gang-related.