This is an archived article and the information in the article may be outdated. Please look at the time stamp on the story to see when it was last updated.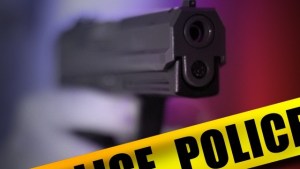 SAN DIEGO (CNS) – A 50-year-old gunman was arrested after he forced his way into an acquaintance's home in Encanto early Friday, police said.

A woman called 911 for help in the 6300 block of Akins Avenue around 2:15 a.m., saying a man with a gun had just broken in, according to San Diego police Officer Gerry Waclawek.

Officers arrived and called out the suspect, who complied and was arrested on suspicion of making criminal threats, he said. No one was hurt.   
The man was identified as Rodney Jones, Waclawek said, noting he is known to the victim but the nature of their relationship was unclear.   
The victim's boyfriend was also in the home at the time of the incident, he said.