This is an archived article and the information in the article may be outdated. Please look at the time stamp on the story to see when it was last updated.
SAN DIEGO – An Allied Gardens homeowner spent the last decade providing a spectacular light show in front of her home for San Diego families, but this year things aren't looking so bright.
Early Monday, a real life "Grinch" stole a portion of Gina Dobbins' holiday light display from her home on Hillsborough Street.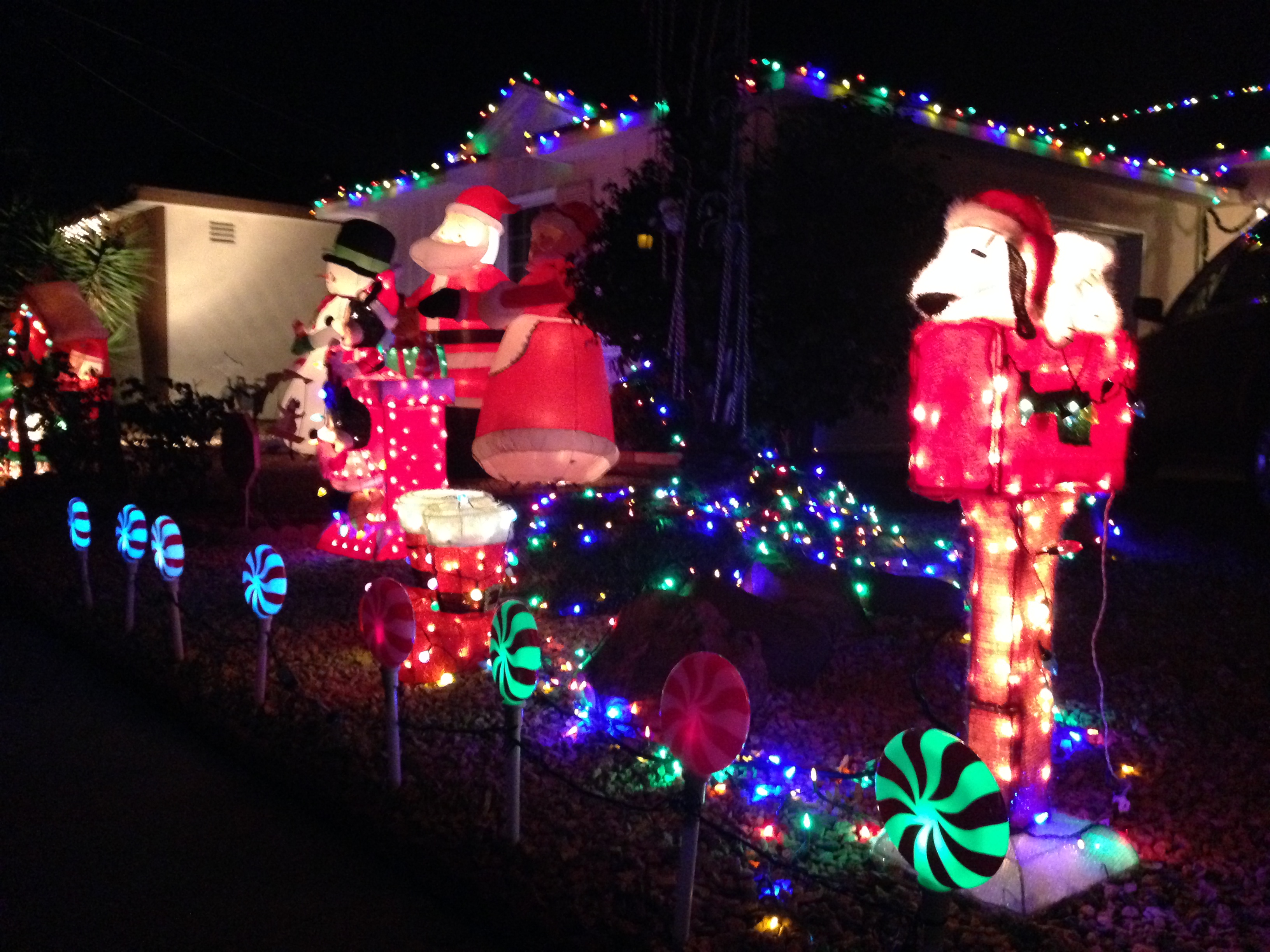 "I started crying to tell you the truth, and it was so disappointing," said Dobbins.  "I went outside like normal at about 8:30 in the morning and saw a third to half of my Christmas decorations just missing … Some items, big items, that are missing are a Ferris wheel, an LED light set, new packaging, gifts, pathway lights, some inflatables and balloons."
Her neighbors look forward to the display every yea,r and it attracts many visitors.
"People drive by all the time," said Linda Keithly, Dobbins' next-door neighbor.  "Even two nights ago, every time I opened the door there were people outside with their car taking pictures."
With a big portion of her display missing, Dobbins is not sure if she can pull off her annual public holiday party planned for this weekend.
"In this economy, sometimes this is all they can do, and parents bring their kids here knowing they can sit on Santa's lap, let Santa know what they want for Christmas," Dobbins said.  "I give out free candy canes, hot chocolate and apple cider."
She doesn't have any kids, so she said it's her gift to the community. Dobbins said she just doesn't have the money to replace the stolen items valued at over a $1,000.
"I just felt that I was actually going to be letting down kids this year," she said.
Anyone interested in helping Dobbins or have any Christmas display lights to donate to her collection by calling her 619-501-4462 or by email ginadobbins@cox.net.