This is an archived article and the information in the article may be outdated. Please look at the time stamp on the story to see when it was last updated.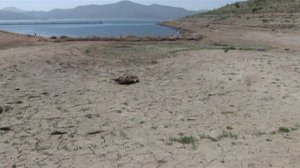 SACRAMENTO — Gov. Jerry Brown and Democratic leaders will unveil a $687-million proposal Wednesday afternoon aimed at helping California deal with its drought emergency.
The new legislation would speed up the spending of millions of dollars aimed at improving water conservation and cleaning up drinking water supplies, while increasing penalties for illegal diversion of water supplies.
Most of the money in the proposal — about $550 million worth — would come from existing bond money approved by voters, according to sources familiar with the proposal. There are no new taxes or fees on water use in the plan.
State agencies would be required to come up with new plans to conserve water, and the state water board would be given new money and powers to expand the use of water that has been recycled or captured from storm-drain runoff.