This is an archived article and the information in the article may be outdated. Please look at the time stamp on the story to see when it was last updated.
SAN DIEGO — Attorney Gloria Allred will hold a news conference Monday with a client who alleges that San Diego Mayor Bob Filner sexually harassed her.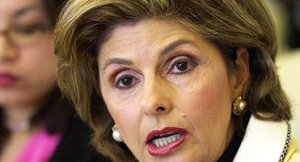 Allred is expected to announce that her client, a San Diego city employee, will file a lawsuit against the mayor and the city.
Allred said her client will reveal her identity and describe the alleged harassment at a news conference at 12:30 p.m. The news conference will be broadcast live on Fox 5 and fox5sandiego.com.
Two constituents and a city of San Diego employee have anonymously accused the mayor of various forms of sexual harassment, including forced kissing and groping, according to  former Councilwoman Donna Frye and lawyers Cory Briggs and Marco Gonzalez.
Filner initially apologized and acknowledged he had a problem, but later demanded an investigation and his due process rights. The mayor's supporters contend that none of the women have spoken publicly or filed a complaint.
Allred said she planned to file a lawsuit against Filner and the city of San Diego.
Meanwhile, City Council President Todd Gloria and Councilman Kevin Faulconer plan to hold a news conference at noon at City Hall to discuss the state of the city, given instability in the mayor's office.
Several of Filner's top staffers have resigned recently. Walt Ekard, a well-regarded former county of San Diego chief administrative officer, took over as the city's chief operating officer on an interim basis last week.