This is an archived article and the information in the article may be outdated. Please look at the time stamp on the story to see when it was last updated.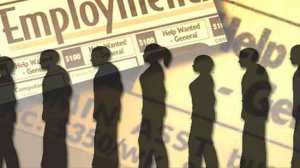 NEW YORK (CNNMoney) — A computer glitch has delayed unemployment checks for about 80,000 Californians, many of whom depend on the money to pay bills and feed their families.
The delays started after the California Employment Development Department upgraded its 30-year-old payment processing system over the Labor Day weekend. Since then, hundreds of jobless Californians, who rely on the checks, have been taking their complaints to Facebook.
"Rent will be due next week and I am now a month behind in finances," wrote a commenter from Upland, Calif.
"You can't pay rent, get formula, or pay bills, what are we supposed to do," wrote one woman from San Luis Obispo. "So frustrated!!!!!"
The EDD has been posting updates about the glitch on its website, Facebook and Twitter account. The department said its employees have been working around the clock, and on weekends, to process the backlog of claims.
"The staff here at the EDD truly do understand just how important unemployment benefits are to our customers — a critical lifeline while they are out of work," EDD said in a statement online. "We have had staff working until 4 or 5 in the morning and then returning a few hours later, dedicated to getting us over this hump in the transition period for this new system just as quickly as possible."
The department also blamed federal budget cuts for shortage in staff, which has made it more difficult for the state to process unemployment claims in a timely manner.
"We are unfortunately understaffed due to federal funding reductions at a time when demand remains more than twice what it was before the recent recession," it said.