This is an archived article and the information in the article may be outdated. Please look at the time stamp on the story to see when it was last updated.
LOS ANGELES – Actor Mark Salling, best known for his appearance as "Puck" in the popular TV series "Glee," has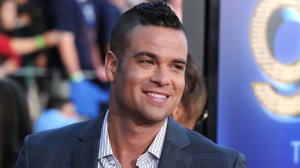 been found dead of an apparent suicide, TMZ reports.
Salling, who pleaded guilty in October to a charge of child pornography possession, was found at the Los Angeles River in Sunland.
The manner of death is currently unknown. Sentencing in the case was set to begin in March.
In pleading guilty, the former actor admitted to downloading 50,000 images of child pornography on his computer, according to the Los Angeles Times. He also possessed 4,000 photos and 1,600 videos on a thumb drive.
In early 2013, he was accused of committing sexual battery against Roxanne Gorzela in 2010. Salling denied the charges and counter-sued Gorzela; the two eventually settled in court, with a judge ordering Salling to pay Gorzela $2.7 million in damages.
Salling portrayed Noah "Puck" Puckerman in 96 episodes of "Glee" from 2009 to 2015, according to IMDB.com. He also appeared in the films "Rocky Road" and "Glee: the 3D Concert Movie."