This is an archived article and the information in the article may be outdated. Please look at the time stamp on the story to see when it was last updated.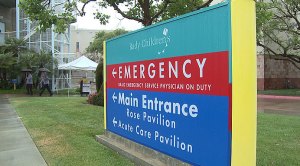 SAN DIEGO — A 7-year-old girl was hit by a car in a Lincoln Park alley and suffered a compound fracture to her left leg, a police officer said Monday.
The girl darted out from behind a van parked in the east alley of the 100 block of 47th Street near Imperial Avenue and was hit by an Acura driven by a 59-year-old man shortly before 4 p.m. Sunday, San Diego police Officer Dino Delimitros said.
Police said the girl's injuries were not life-threatening.