This is an archived article and the information in the article may be outdated. Please look at the time stamp on the story to see when it was last updated.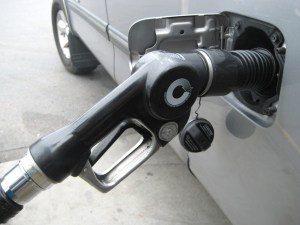 SAN DIEGO — The average price of a gallon of self-serve regular gasoline in San Diego County rose Tuesday for the 14th consecutive day, increasing 1.6 cents to $4.259, its highest amount since March 5, 2013.
The average price has increased 22.4 cents over the past 14 days, including 1.2 cents on Monday, according to figures from the AAA and Oil Price Information Service.
The average price is 16.1 cents higher than one week ago, 26 cents more than one month ago and 27 cents above what it was one year ago.
"Gas prices are rising rapidly in response to a 30-cent, one-week increase in wholesale prices," Marie Montgomery of the Automobile Club of Southern California told City News Service. "Those increases came on news of two local refineries being at least partly offline for longer than expected for maintenance and an increase in ethanol costs due to increased difficulty shipping it."
Another factor in the rising pump prices is a 35 percent increase in the percentage of exported gasoline between the last week in March and first week in April, reducing the supply, Montgomery said, citing figures from the California Energy Commission.
It shouldn't be long before the prices settle down and possibly decrease, according to local utility analysts.  Consumers should be prepared for prices to stay around $4.