This is an archived article and the information in the article may be outdated. Please look at the time stamp on the story to see when it was last updated.
SAN DIEGO – If a proposed increase in gasoline taxes is approved, California will not only have the most expensive gas in the nation, but also the highest gas taxes.
The price of a gallon of gas steadily increased about 58 cents last month, sitting somewhere around $4.21 a gallon.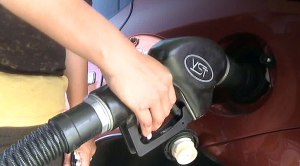 Director of Utility Consumers' Action Network Charles Langley said we now could be facing an increase in state gas taxes.
"We will be paying the highest gasoline taxes in the country," Langley said. "Since 2010, gasoline consumption has plunged. It's been unthinkable.  Nobody thought people would buy less gas in California, but the price has been so high we're buying less."
The California State Board of Equalization, which has the authority to increase gas taxes, is debating whether or not to raise California's excise gas tax by 3.5 cents to 39.5 cents in July. They said it will make up for budget short falls.
On average, most people drive 15,000 miles a year and get 20 miles per gallon – that translates into 750 gallons of gas a year or just over $3,000.
"You've got all these different taxes being applied to a gallon of gasoline, so it makes figuring out what you're paying – down to the penny – for a gallon of gas in tax very difficult," said Langley.
But if you're an average consumer, driving about 1500 miles a year, the increase is really not that much.
"It's going to cost your household about $35 more dollars a year," he said.
But for people like Michael Bogdan, who works for the Navy and is facing possible furlough of 20 percent of his pay, that's a bad combination.
"We have to budget our money more consciously. Not going out to eat, weekend trips things like that aren't going to happen," Bogdan said.