This is an archived article and the information in the article may be outdated. Please look at the time stamp on the story to see when it was last updated.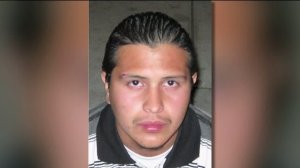 VISTA – A gang member who fatally shot his pregnant 18-year-old girlfriend and their unborn baby last year before fleeing to Mexico was sentenced Friday to 40 years to life in state prison.
Ruben Anthony Cepeda, 22, of Poway, was convicted last month of two counts of second-degree murder.
Deputy District Attorney Keith Watanabe said Cepeda and fellow gang member Jesse Juan Lopez were moving into a new apartment in Escondido when the shooting occurred sometime after 7 p.m. on April 7, 2012.
Viridiana Rodriguez and their 4-month-old male fetus were killed. Two of the victim's sisters who were helping with the move were in the apartment on North Fig Street when the shooting happened.
Escondido police Detective John Myers said one of the sisters, Yemely Rodriguez, told him that she was in a bedroom with sister Diana Rodriguez when she heard a noise in another bedroom and the victim crying out for help.
Yemely Rodriguez said she found her sister Viridiana on the floor with Cepeda kneeling next to her, according to Myers, who said Cepeda told investigators the shooting was an "accident" and that he was sorry and told Yemely Rodriguez to call 911.
Diana Rodriguez, Lopez's girlfriend, testified she saw Cepeda and the victim standing face-to-face, then saw Viridiana Rodriguez on the ground. The victim and her unborn child died about an hour later at a hospital.
About an hour after the shooting, Lopez was arrested at the Otay Mesa Border Crossing and a man — thought to be Cepeda — was seen running into Mexico, prosecutor Keith Watanabe said.
Cepeda was arrested on June 11, 2012, in Tijuana, and turned over to U.S. authorities.
Lopez pleaded guilty to being an accessory after the murders and was sentenced to 16 months behind bars.