This is an archived article and the information in the article may be outdated. Please look at the time stamp on the story to see when it was last updated.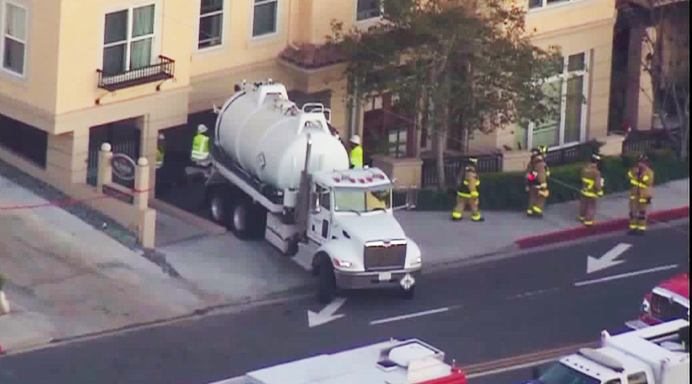 SAN DIEGO – A fuel spill in an underground parking garage prompted an evacuation of a senior living facility in North Pacific Beach Monday.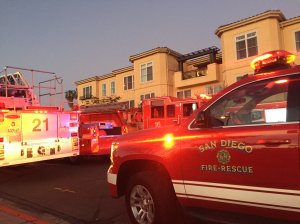 San Diego firefighters went to the Sunrise Assisted Living facility at 810 Turquoise Street around 4:30 p.m. on a report of a fuel spill in the garage. They determined that 200 gallons of diesel fuel had spilled.
Police closed La Jolla Mesa Drive, Agate and Turquoise streets to traffic. Firefighters helped evacuate some of the people from the facility that bordered Pacific Beach and Bird Rock neighborhoods. As of 5 p.m., they halted the evacuation as HAZMAT crews cleaned up the spill.
An emergency generator had been spilling diesel fuel "for sometime," according to SDFRD.