This is an archived article and the information in the article may be outdated. Please look at the time stamp on the story to see when it was last updated.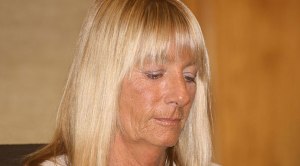 SAN DIEGO — Former Councilwoman Donna Frye, whose appointment in Mayor Bob Filner's administration caused concerns about conflicts over pension policies, has left her city job to lead a nonprofit focused on open government and First Amendment rights, the mayor's office announced.
Frye, whose last day of city employment was Tuesday, will become president of Californians Aware. She had been serving as vice president of the group.
"I must commit my efforts to this statewide organization," Frye said. "I ran for City Council because I believed in open government. And I've pursued that ever since. We set up the framework for open government in the Filner administration and now I'm going to pursue it statewide."
Critics of her return to city employment said she was ineligible for the work because she was already receiving a municipal pension. Filner had hoped to change the municipal code to allow her employment.
The mayor said in a statement that Frye did a great job in her short time back at City Hall.
"I asked her to work in my administration because she adheres to her values and believes that people have the right to know what their government is doing," Filner said.
Her most visible achievement was rearranging the city's website to place all of the open government pages in one place — such as those containing meeting agendas and details on municipal contracts.
Filner's statement did not say when, or if, he would fill her position as director of open government.