This is an archived article and the information in the article may be outdated. Please look at the time stamp on the story to see when it was last updated.
SAN DIEGO — Marco Alires is one of six Marines in critical condition after an amphibious assault vehicle became engulfed in flames Wednesday on Camp Pendleton.
"The bond that we share together, it's equal among him and everyone else," said Lt. Todd Shafer, who served with Alires in Afghanistan.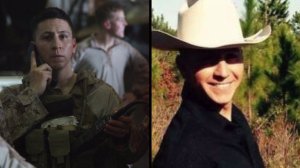 Shafer said it's heartbreaking to know they made it through a tour of duty unscathed, just to see his friend hurt once he returned home.
"Either way you look at it, the training is still dangerous in and of itself because of the jobs you're training to do. But on our soil, it just doesn't sit right," Shafer said.
Fourteen Marines and a Navy corpsman from 1st Batallion, 1st Marine Regiment were injured while conducting a combat readiness evaluation as part of scheduled battalion training.
"I know this guy right here tomorrow would give up his life for me if it came down to it and I would do the same," Shafer said.
Shafer called Alires' wife to lend his support.
"No matter what it is, don't hesitate to ask," he told her. "Huge group of people behind them that can support him."
Once a brotherhood, always a brotherhood, he said.
"He's an outstanding Marine," Shafer said of Alires.