This is an archived article and the information in the article may be outdated. Please look at the time stamp on the story to see when it was last updated.
VISTA, Calif. — A friend of a military wife whose body was found dumped near a lake last year testified Monday that the victim texted the word "help" soon after leaving on a dinner cruise with the Marine sergeant  charged with killing her.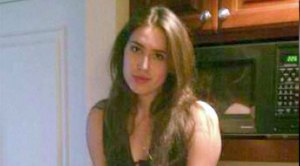 Channy Tall was the first witness to testify in a preliminary hearing for Louis Ray Perez, who is accused, along with his girlfriend Dorothy Maraglino and 25-year-old Jessica Lynn Lopez, in the April 2012 death of Fallbrook resident Brittany Killgore.
Tall said she was helping Killgore pack last April for a move back to Pennsylvania when Perez, a 46-year-old staff sergeant at Camp Pendleton, came over and insisted that Killgore go on the dinner cruise with him.
Killgore's Marine husband — who was estranged from the victim — was deployed in Afghanistan at the time of her murder and was cleared of any wrongdoing. Killgore had filed for divorce a few days before her death.
The witness said Killgore was reluctant, but decided to accompany Perez after speaking with his 37-year-old girlfriend, who said it was OK because she was pregnant and didn't want to get seasick.
Perez also said he would get five men to help Killgore move, according to Tall.
Tall said Killgore texted the word "help" about 7:50 p.m., soon after leaving with Perez for the dinner cruise in San Diego. She said she tried to text Killgore back, but got no reply.
"I was concerned that something was wrong," Tall testified.
Minutes later, Tall said she texted Killgore again, writing, "Brit, are you OK? I'm freaking out."
Tall said she got a text back from Killgore's phone that read, "Yes, I love this party!"
The witness said Killgore never used the word "yes," but always"yeah."
Tall testified that she insisted that Killgore call so she could hear her voice, but got only a text in return that read, "(Call) in a few … hot guys."
The witness she used a friend's phone to contact Perez, who she knew as "Ivan." Perez told her that he dropped Killgore at a club and saw her go off with "two guys," and he lost track of her, according to Tall. She added that he changed his story saying he went to a house party and she met up with a girlfriend.
Tall said she and her friends decided to report Killgore missing the next morning.
She said sheriff's deputies contacted Perez on April 14 and he showed up at Killgore's apartment.
"He looked kind of dirty, but he was calm and collected," Tall testified.
In addition to murder, the defendants are charged with conspiracy, kidnapping and torture charges.
All three defendants were involved in sexual behavior that included bondage, torture, and master, servant and slave role-playing, and Killgore was an "unwilling participant" in those activities, sheriff's detective Susan Fiske alleged in search warrant affidavits.
According to court documents, Perez participated in a bondage, discipline, sadism and masochism community and said in online posts that he was planning to have a BDSM session the weekend of April 13, 2012.
Perez allegedly took Killgore to his Fallbrook home — where authorities said they found ropes, whips, a Taser, a nightstick, spiked gloves and a "sex dungeon" — before texting Lopez and Maraglino to join him.
At some point, Perez decided to kill Killgore, authorities allege.
The preliminary hearing — expected to last five days — will determine whether there's enough evidence for the defendants to stand trial.