This is an archived article and the information in the article may be outdated. Please look at the time stamp on the story to see when it was last updated.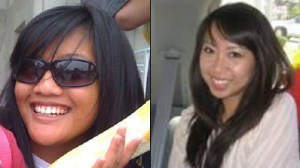 HAYWARD, Calif. — A childhood friend was sentenced Monday to 25-years to life in the first degree murder of a nursing student from Rancho Penasquitos.
Prosecutors allege Giselle Esteban stalked and murdered Michelle Le because she blamed the young nurse for ruining her relationship with Scott Marasigan, who is the father of Esteban's daughter.
Le's remains were found in a remote area of a canyon, where GPS tracking showed the cell phones of both Le and Esteban, traveled the night Le disappeared.