This is an archived article and the information in the article may be outdated. Please look at the time stamp on the story to see when it was last updated.
SAN DIEGO – Former City Attorney Michael Aguirre confirmed his plans to run for San Diego mayor Sunday evening, replacing Bob Filner, who recently resigned.
Aguirre served as city attorney from 2004 to 2008 and lost a re-election bid in 2008 to current City Attorney Jan Goldsmith.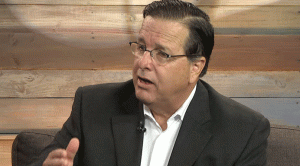 He will join a long list of candidates for mayor in a Nov. 19 special election. Aguirre has yet to file with the City Clerk's office.
If no one wins more than 50 percent in the special election to find Filner's replacement, a runoff vote will be held. City Clerk Elizabeth Maland said the cost for the initial election is estimated to be around $6 million.
One of the candidates, former Assemblyman Nathan Fletcher, corralled endorsements Thursday from the unions that represent the city's white collar workers and firefighters. The Qualcomm executive finished third in the June 2012 mayoral primary vote.
Carl DeMaio, who lost to Filner in the November 2012 runoff, said he will announce on Tuesday whether he will make another run.
City Councilman Todd Gloria, who became interim mayor Friday when Filner stepped down, turning over his council presidency to Councilwoman Sherri Lightner, has also been mentioned as a potential candidate to complete Filner's term. Other potential mayoral candidates include Gloria's colleagues David Alvarez, Marti Emerald and Kevin Faulconer on the City Council as well as County Supervisor Ron Roberts and former Assemblywoman Lori Saldana, D-San Diego.
Other candidates who have filed intention forms are lawyer Hud Collins, a frequent speaker at City Council meetings; Bruce Coons, head of the preservationist group Save Our Heritage Organisation; Paul Michael Dekker, who, according to his website, is director of information technology at the San Diego-based nonprofit Global Energy Network Institute; La Jolla Realtor Harry J. Dirks; Marcus Dunlap; and Michael Kemmer, whose LinkedIn page says he's an IT intern at Sempra Energy.
Also intending to run are Jared Mimms, who says on his LinkedIn page that he has founded or co-founded four companies; accountant Teresa Miucci; psychiatrist Ashok Parameswaran; website owner Tobiah Pettus; Kurt Schwab, who founded an organization for veterans of Afghanistan and Iraq; Mark Schwartz, a Libertarian activist who created a Facebook page for his campaign last month; and David Tasem, who operates a taxicab business.