This is an archived article and the information in the article may be outdated. Please look at the time stamp on the story to see when it was last updated.
SAN DIEGO – Brooklyn Nine-Nine is the newest comedy launch for FOX, and the show is already gaining major industry nods.
The show, starring Andy Samberg, Andre Braugher, and former San Diego Charger Terry Crews, won Best TV Comedy at the Golden Globes in January.  Samberg, whom many know from his role on Saturday Night Live, took home Best Actor in a comedy series.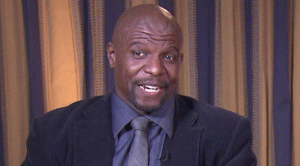 Set in a made up 99th Precinct of the NYPD in Brooklyn, the single-camera series follows a precinct team of detectives and a newly appointed captain. Samberg plays a goofy, sarcastic, but smart detective who ruffles the new captain's feathers quite often causing the plot to take comedic twists and turns.
Crews plays Detective Sergeant Terence Jeffords, and he's the squad's leader.  He used to work in another office where his nickname was "Terry Titties." Crews is well know for his role as Latrell Spencer in White Chicks starring the Damon brothers.  He told Fox 5 he gets a lot of his comedy from his former players.
"I sometimes channel those guys in the NFL," Crews told Fox 5 in a sit down interview.  He wouldn't confess who he was referring to, but he insisted the characters he met on the football field have somehow transcended into his acting.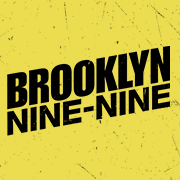 Braugher, who plays the new captain on the show, told Fox 5 he spent a lot of time with three captains in New York and had the opportunity to sit with them and ask them questions about their job.  The experience added to his character allowing him to really understand how to lead a police squad he said.
"Instead of just throwing my hands around, I have a better idea of how to command," Braugher said.
The FOX show was created by Dan Goor and Michael Schur, who were writers and producers on Parks and Recreation.