This is an archived article and the information in the article may be outdated. Please look at the time stamp on the story to see when it was last updated.
ENCINITAS, Calif. – A plan to use floating solar panels at the Olivenhain Reservoir has been moving forward.
The first solar array of its kind has been billed as a triple technology threat by producing energy saving water and cutting costs all at the same time.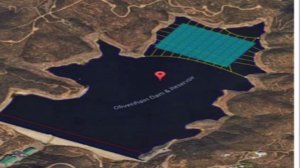 "I think the technology has matured. There are more companies in the US. doing this," said Kelly Rodgers, San Diego County Water Authority energy program manager. "It was a great opportunity for the Water Authority to reduce our costs."
The plan is to cover 10 percent of the Olivenhain Reservoir with solar panels that would generate roughly 6 megawatts of power annually, which translates to powering 1,500 houses a year.
According to officials, no tax dollars are needed, so rate payers would not be burdened by the floating solar panels. SCWA officials say they believe the plan is a "win-win."
"It could have benefits by reducing evaporation, water our precious resource as well as potentially reducing water quality issues such as algae bloom," said Rodgers.
The idea still has hurdles to jump through, like an environmental report and getting the neighbors to climb on board. So far most locals seem to be supporting the idea.
"It's progressing for sure, and it's the coolest thing. They've been talking about having it in the desert, but panels on the water is just like an abstract thing," said James Hagger, a local resident.
If the floating solar plan clears all obstacles it might come on line as soon as 2018.