This is an archived article and the information in the article may be outdated. Please look at the time stamp on the story to see when it was last updated.
SAN DIEGO – A flash flood warning issued Wednesday for eastern San Diego County has authorities monitoring areas burned by the Chariot Fire.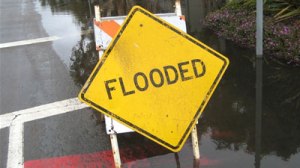 Watershed areas burned by Chariot Fire in July are susceptible to flash floods and debris flows from this rainstorm, the National Weather Service reported Wednesday.
Roads, trail and campgrounds located near the burned areas could be impacted, weather experts said.
The warning is in effect until 4:15 p.m. Wednesday.