This is an archived article and the information in the article may be outdated. Please look at the time stamp on the story to see when it was last updated.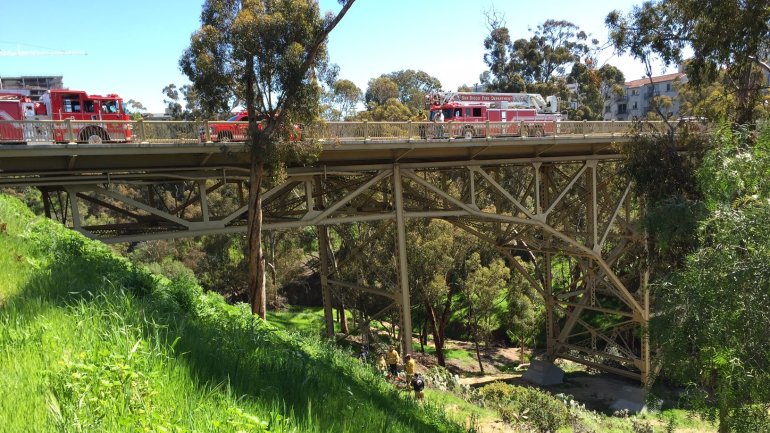 SAN DIEGO – Firefighters came to the rescue of an injured woman stuck in a canyon near Balboa Park Tuesday.
A woman with a broken ankle was stuck in a canyon at W. Palm Street and 1st Avenue just west of Balboa Park around 11:40 a.m., according to San Diego Fire-Rescue Department spokeswoman Monica Munoz.  She needed to be helped out of the canyon approximately 150 feet from the road.
Homeless people are known for hanging out in the canyon area and firefighters have made rescues there recently, Munoz said.