This is an archived article and the information in the article may be outdated. Please look at the time stamp on the story to see when it was last updated.
SAN DIEGO – A man was rescued from a chimney after trying to break into a home in City Heights overnight, police said.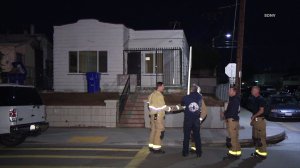 San Diego police received a call around 11 p.m. Tuesday about a possible burglary at a home in the 4000 block of Menlo Avenue. When officers arrived, they found a man stuck in a chimney.
Firefighters were able to free the man within 15 minutes and turned him over to police.
The vacant home was recently sold and was being renovated.