This is an archived article and the information in the article may be outdated. Please look at the time stamp on the story to see when it was last updated.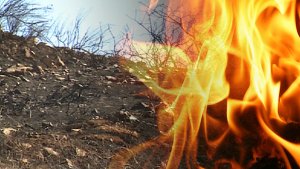 SAN DIEGO — Fire crews held a brush fire to two acres today near the Gonzales Canyon open space area, north of Carmel Valley.
The fire was near the dead end of Rancho Dorado Road, and was reported at 12:10 p.m., according to the San Diego Fire-Rescue Department.
Fire officials said the about 2-acre blaze was knocked down in about 35 minutes.
No injuries were immediately reported and the cause of the fire had not been determined, a city fire dispatcher said.
Also, a fire burned about a quarter-acre of vegetation in a canyon off El Cajon Boulevard, south of the Kensington neighborhood. Police evacuated some residents in the vicinity of Fairmount and Meade avenues, but had the blaze knocked down within an hour.