This is an archived article and the information in the article may be outdated. Please look at the time stamp on the story to see when it was last updated.
POTRERO, Calif. – Crews worked to extinguish a brush fire that blackened about 25 acres near Barrett Lake in East County, authorities said.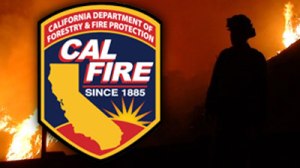 The fire was reported shortly before 10 a.m. near Barrett Lakes Road at state Route 94, in rugged country east of Dulzura and west of Potrero, according to the California Highway Patrol.
Cal Fire officials said no structures were threatened by the blaze.
Highway 94 was closed from Otay Lakes Road to the Tecate junction, at state Route 188 and a SigAlert was issued, according to the CHP. Traffic between Tecate and San Diego was detoured via Highway 94 east to Cameron's Corner, then Buckman Springs Road north to Interstate 8.