This is an archived article and the information in the article may be outdated. Please look at the time stamp on the story to see when it was last updated.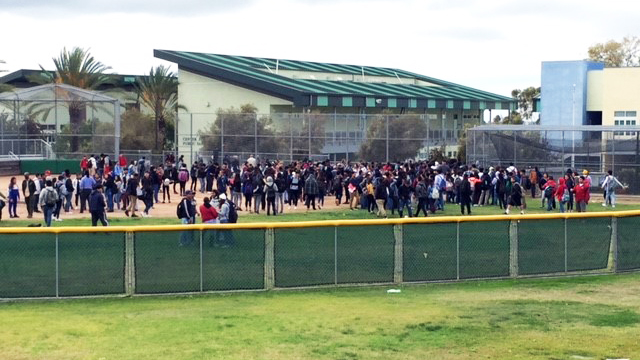 SAN DIEGO — Students were evacuated at Lincoln High School after a fire was reported on campus late Thursday morning.
The fire was reported shortly before 11:30 a.m. at the school on Imperial Avenue, near Interstate 805 in the Lincoln Park neighborhood. The San Diego Fire-Rescue department was told the flames started in a boys bathroom on campus.
Photos from the campus showed evacuated students lining up on a softball field.
No injuries were immediately reported in the fire.