This is an archived article and the information in the article may be outdated. Please look at the time stamp on the story to see when it was last updated.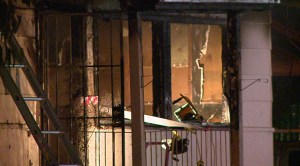 IMPERIAL BEACH, Calif. — Two people were hospitalized Tuedsdayafter a fire at their home in Imperial Beach, authorities said.
The fire at 914 Fern Ave. was reported shortly after 10 p.m. Monday and fire crews had it knocked down less than 20 minutes later, according to the San Diego County Sheriff's Department and the San Diego Fire-Rescue Department.
The Sheriff's Department's bomb-arson unit was working to determine the fire's cause, a sheriff's lieutenant said.
The conditions of the injured were not immediately released.