This is an archived article and the information in the article may be outdated. Please look at the time stamp on the story to see when it was last updated.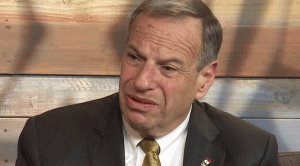 SAN DIEGO — San Diego Mayor Bob Filner is scheduled to begin two weeks of behavioral therapy at an undisclosed location Monday, an effort to "become a better person" amid continued accusations of alleged groping, crude comments and other inappropriate sexual advances.
Meanwhile, a 10th woman has accused San Diego Mayor Bob Filner of inappropriate behavior, and a newly unified effort to recall the embattled politician is preparing to start collecting the nearly 102,000 signatures necessary to qualify for the ballot.
The latest came Saturday when local bank employee Renee Estill-Sombright told 10News the mayor made a lewd comment to her in June during a benefit at a La Jolla church.
"We were standing face to face and he held on to me and he was like 'You are so beautiful and I just cannot take my eyes off of you,' " she told 10News. "I said 'Oh, thank you.' I kind of felt weird."
Estill-Sombright said Filner asked whether she was married, held both of her hands as he talked and asked whether he could take her out sometime.
She later told her bank manager about the encounter and was surprised to learn Filner was engaged. His former fiancee, disability analyst Bronwyn Ingram, 48, broke off her four-year relationship with Filner just days before the first sexual harassment allegations became public, according to KPBS-TV. What had been two separate efforts to recall Filner, who was elected in November, have now been combined into a single campaign.
Stampp Corbin, the publisher of LGBT Weekly, and Michael Pallmary, a land use consultant, said they wanted San Diego residents to have a say in whether Filner — who has rebuffed numerous calls to resign — should remain mayor.
They can begin collecting signatures on Aug. 18.
Their announcement came at the end of a week in which the area's business community broke its silence over the issue and more women came forward to describe their interactions with the mayor.
Filner's predecessor, Jerry Sanders, said the mayor needs to be ousted because he has opened San Diego to national "ridicule." Sanders is now the head of the San Diego Regional Chamber of Commerce.
The Business Leadership Alliance, an umbrella organization of 44 local business groups, and the Port Tenants Association, which represents the hotels, restaurants, shipyards and other commercial concerns along San Diego's waterfront, called on Filner to step down.
The groups contend publicity from the allegations against the mayor have damaged San Diego's economy.
However, Tom Lemmon, head of the San Diego County Building and Construction Trades Council, said many labor leaders support Filner's plea to let "due process play out," he told UT San Diego.
"It's an awkward situation, but we have a lot invested in him," Lemmon told UT. "We believe in due process, so let it take its course."
As Filner heads to behavioral rehab, calls for him to resign continue to pour in, most recently from the San Diego Port Tenants Association.
An Association statement to the UT said waterfront businesses "are being directly impacted by the uncertain business climate, the inability for local government to focus on economic issues, and the negative images of San Diego that are currently being portrayed" in national media.
So far, at least 10 women have accused the 70-year-old mayor of unwanted advances while an 11th, Escondido Deputy Mayor Olga Diaz described a "weird" encounter with the former 10-term congressman.
One woman, former mayoral Communications Director Irene McCormack Jackson, has sued Filner and the city for an unspecified amount.
Just days before Estill-Sombright's weekend interview, Marilyn Monroe impersonator Emily Gilbert, told Fox5 News she sang at a fundraiser in late 2012 where she had an uncomfortable interaction with Filner.
"He hugged me a little too closely and then put his arm around me like this," Gilbert said. "And then he proceeded to slide his arm down and give a grab to my derriere."
Her husband, retired Marine Major Jason Gilbert, said Filner should do the right thing and resign.
Filner announced at a July 26 news conference that he would take a break to address his "intimidating conduct" and failure to respect women.
"I am responsible for my conduct and I must take responsibility for my conduct by taking action so that such conduct does not ever happen again," Filner said.
The mayor said he would receive daily briefings on city business, and would return to work Aug. 19.
Filner, who has admitted to having a problem dealing with women, denies his actions constitute sexual harassment.